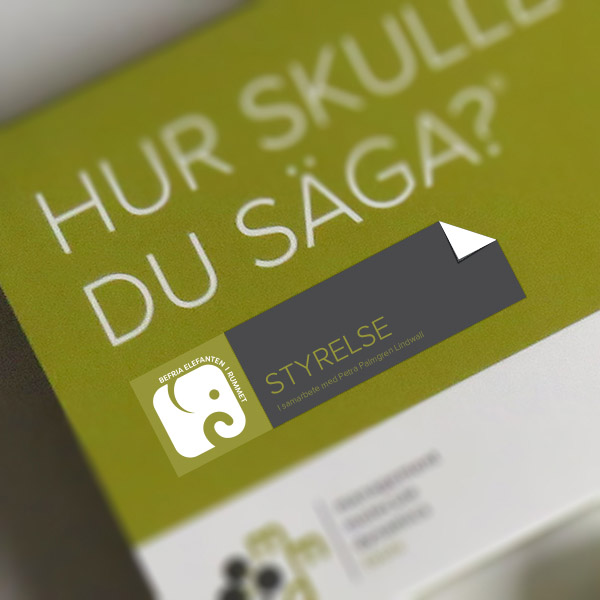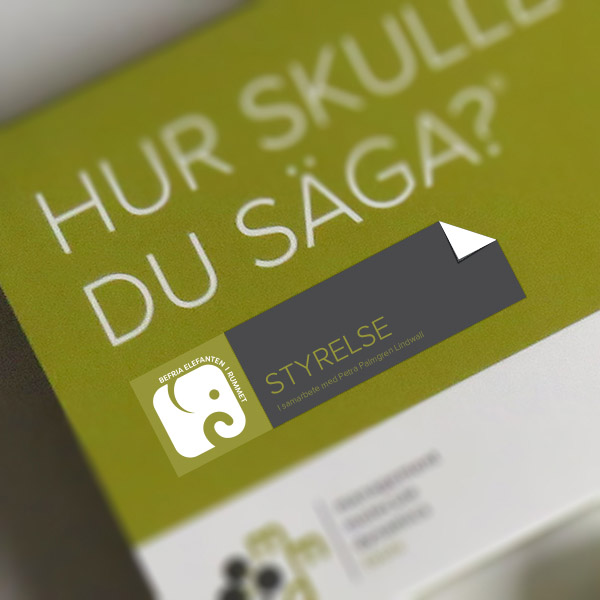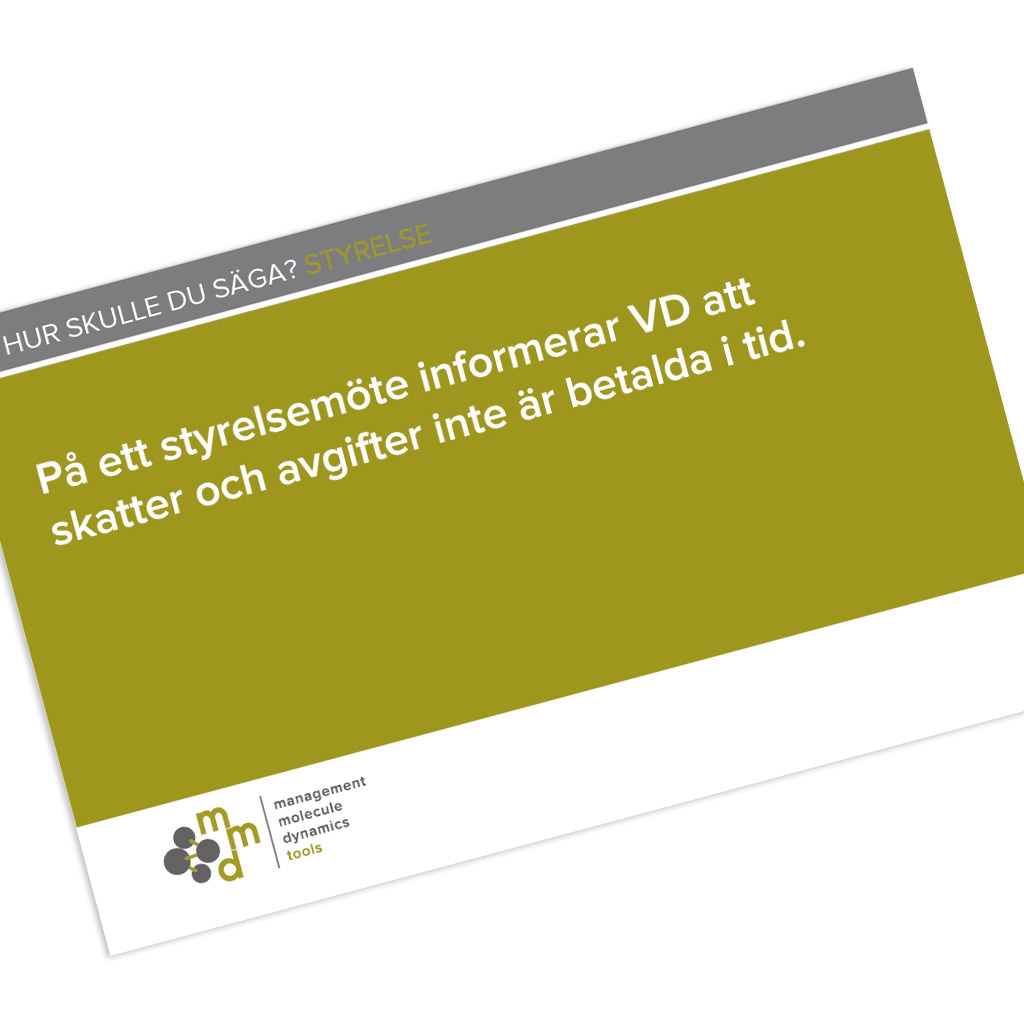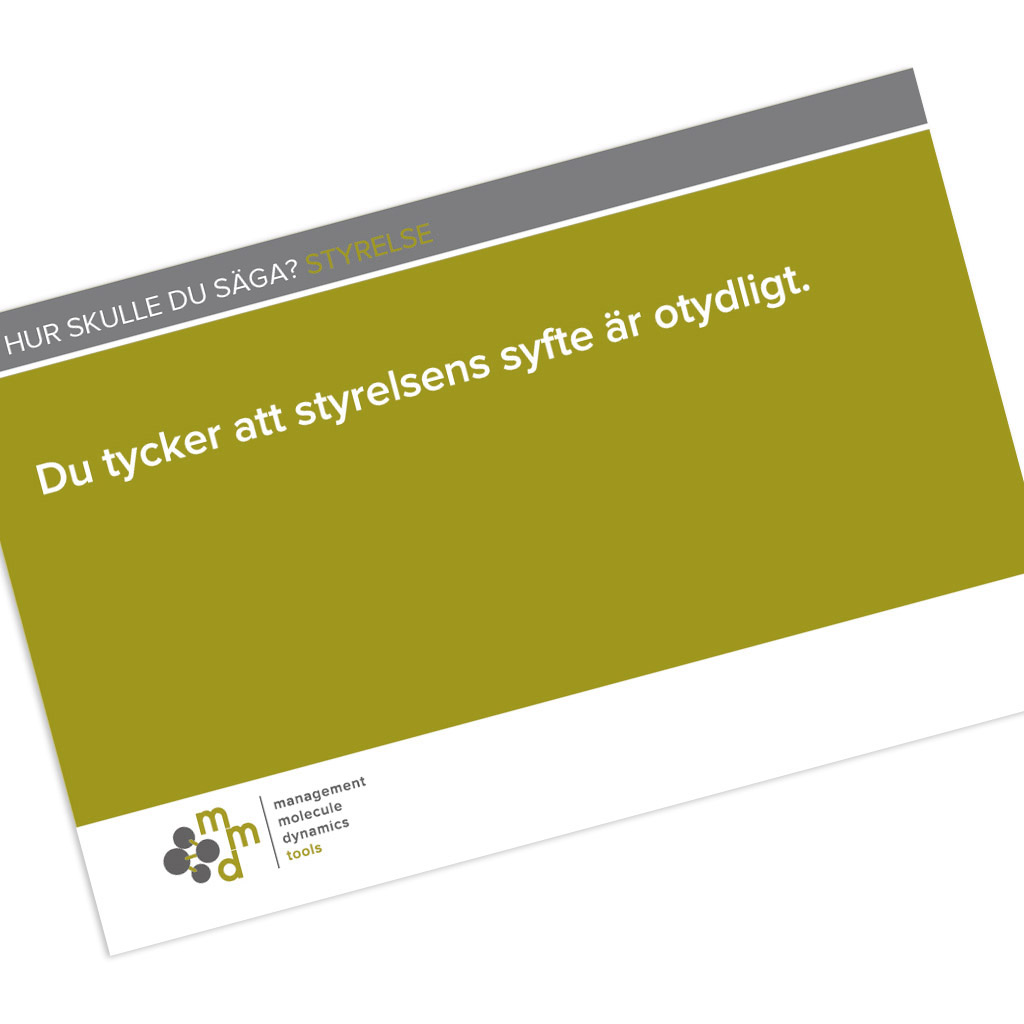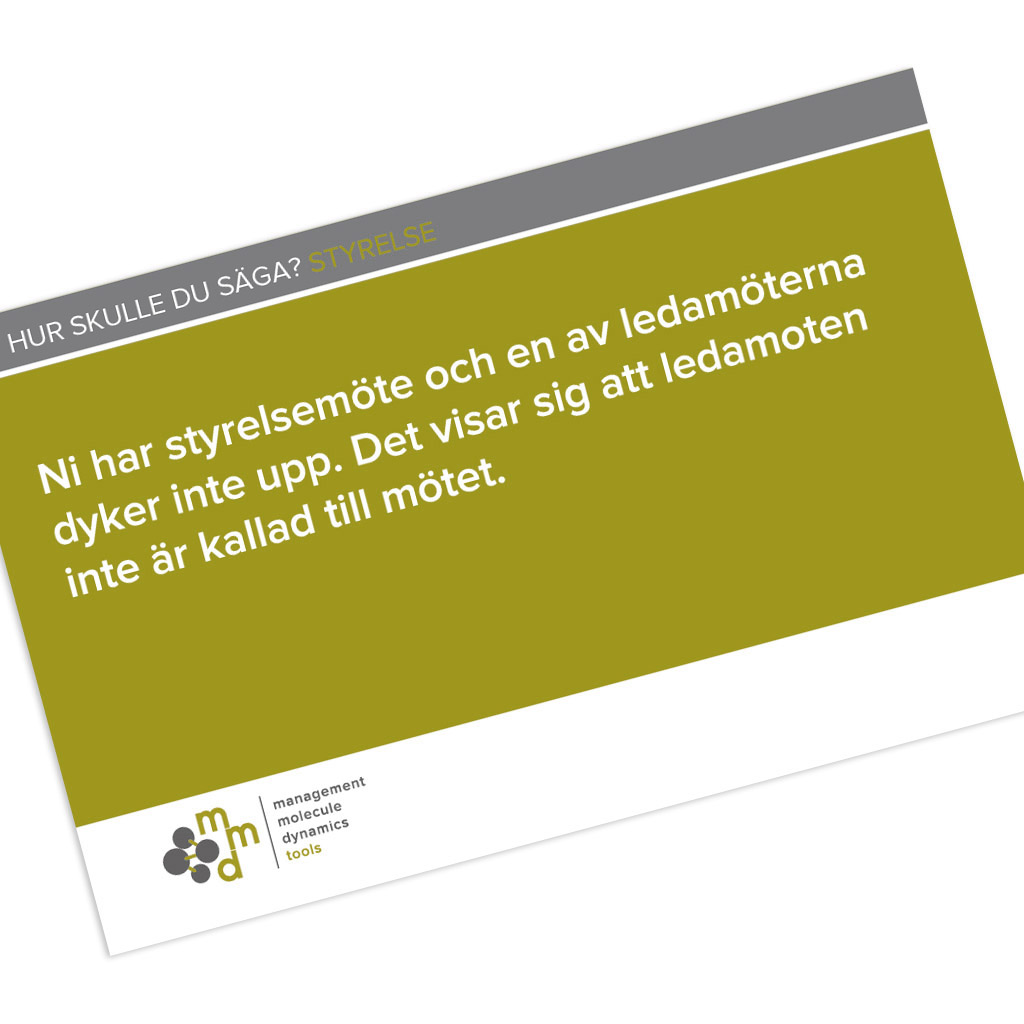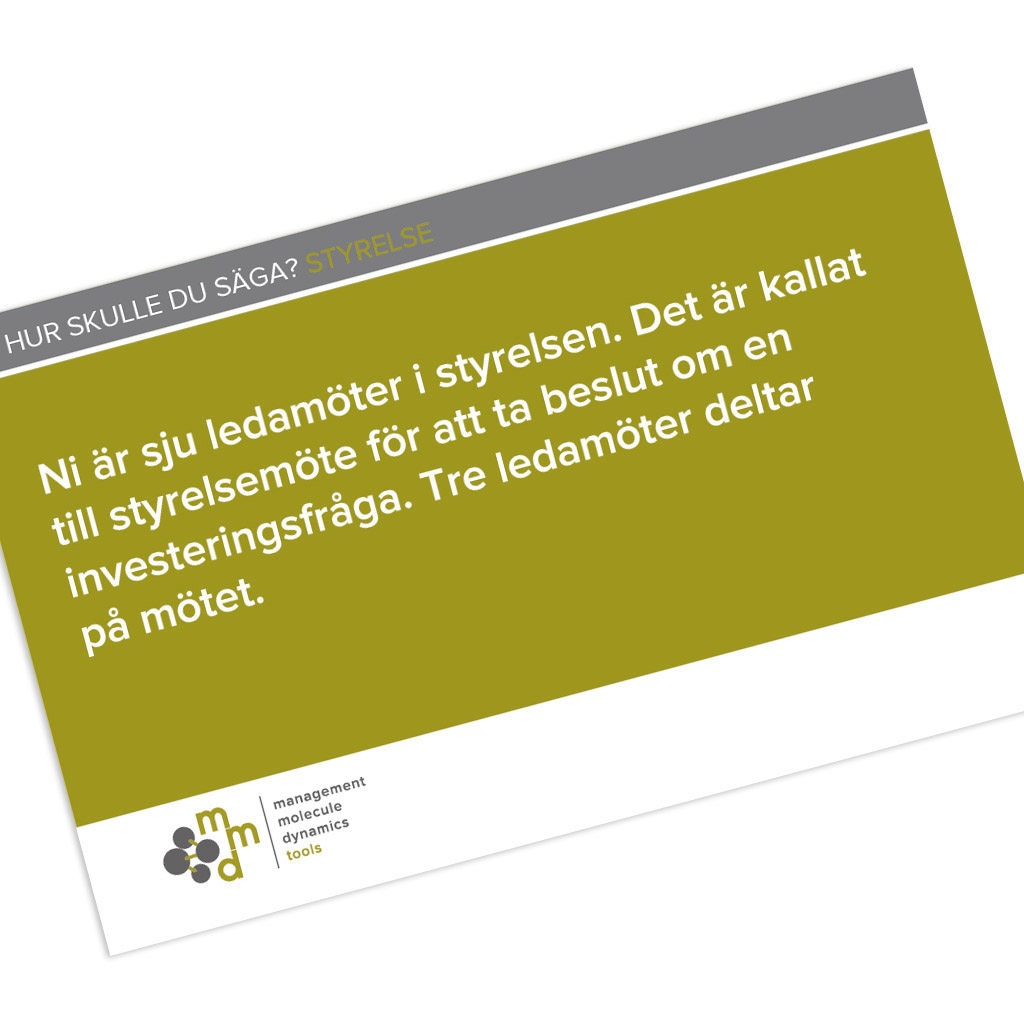 WHAT WOULD YOU SAY? Board
In The game you will face common situations in the board work that can be challenging both as pure knowledge issues, but also as policy or behavioral situations. The aim is that the board should be given an indication of areas of improvement, which may need to be highlighted, by means of the game.
Play the game WHAT WOULD YOU SAY? Board and become a board that communicates even better among the members. You become more secure in their role and get a better consensus with their board colleagues, when you are lighter to touch and think about the board's purpose and function.
What questions are being addressed in How would you say?
– Governance
– Working methods
– Team and roles
– Focus
Who can use the game?
– Members
– Chairman of the Board
– Nomination Committee
– Board committees
– Owner
– CEO
Why use "What would you say?"
– Teach the Board to become better decision-makers by raising knowledge levels, communication skills and team feeling
– Get Members to better understand their role and mission
– Contributes to the creation of good meeting climate and commitment
– Highlights the board's different skills
– The game participants learn from each other
What do you get when you buy "What would you say?"
– 1 game for 3–6 players in 1 game box
– 60 playing cards numbered
– 6 pairs assessment cards (green and red)
– 80 playing chips