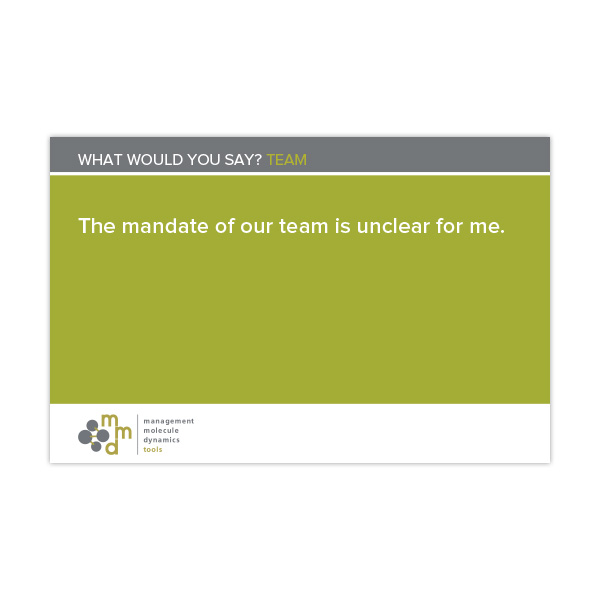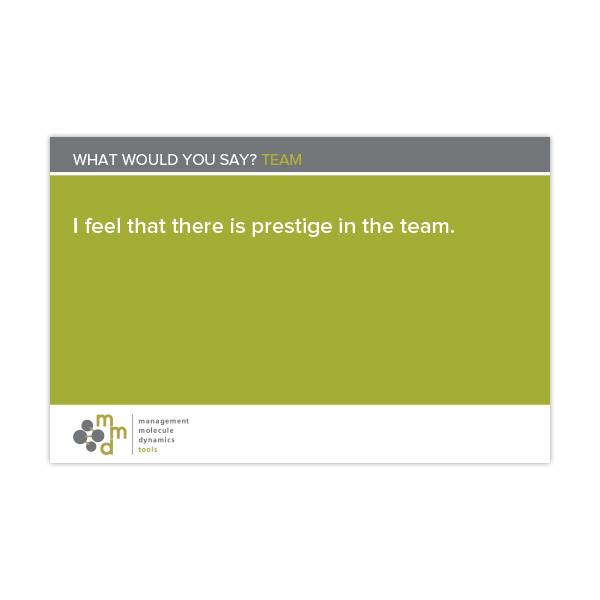 1.600,00 krAdd to cart
Getting a team to work and evolve is not always easy. We have different pictures how we want to solve things, we have different tempos in coming up with decisions. What matters to a person is not always important to someone else. Some people are dominating, and others don't come out. We do not always know how to express our views. We simply have different personalities and motivations. Creating a high-performance team requires continuous development and evaluation of the team's abilities to collaborate. 
What subject areas are covered in 'What would you say?'
– Purpose is the mission of the team and why they exist
– Procedures is how the team should work together
– Performance indicators is measures to assure the team deliver on its purpose
– Principles is how the team shall act and behave when working together – reflective of the organizational values.
Who can use the game?
– Team Leader
– Head of group, Head of Department
– Association groups, teams
– Different working groups who want to become teams
Why use 'What would you say?'
– Unique tool
– Practical communication training – with direct feedback
– Increases consensus on the group's tasks
– Reduced risk of conflict
– Works for all groups, wide use
– Strengthens functioning teams, helps working groups move forward
– Helps new members into the group
What do you get when you buy 'What would you say?'
– 1 game for 3–6 players in 1 game box
– 60 playing cards
– 6 pairs of rating cards (green and red)
– 80 game marker